BLAST FROM THE PAST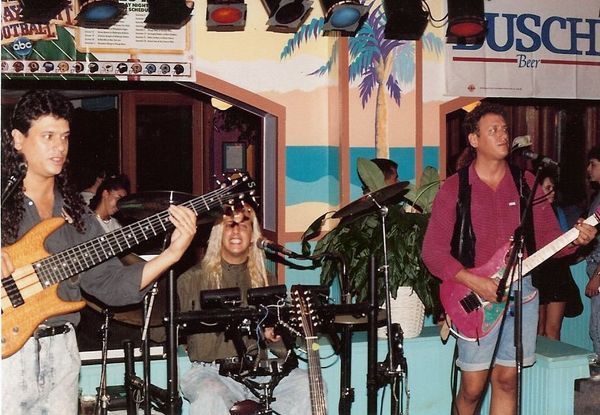 BELLOISE BROTHERS 2009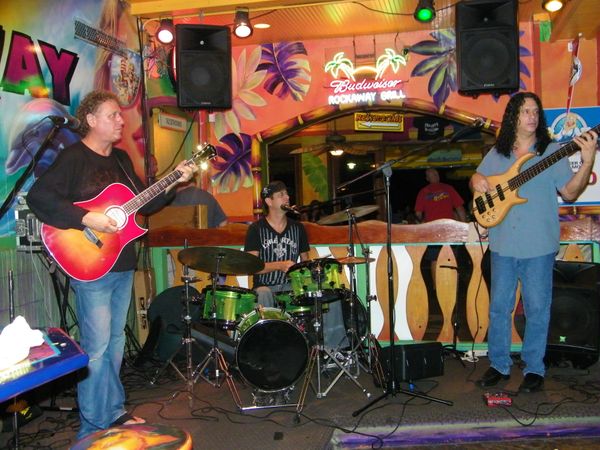 SAL BELLOISE:
Singer/Songwriter, lead guitar, vocals, flute

Playing with the "Bros" brings new life to all the songs everyone comes to hear me play. It's a fat sound that's ready for bigger stages. We've played together sporadically throughout the years but not for any length of time. Chuck had his top 40 band and Andre had his projects. The song writing has never been better and it's time to find good management to take it to the next level. The live video clips of the Belloise Brothers on the Sallive.com site are Chuck and Andre jamming on some of my songs that they never heard before that night.
CHUCK BELLOISE:
bass, keyboards, guitar, vocals, producer:
Chuck knew he wanted to be a musician at the age of six when he saw the Beatles on the Ed Sullivan Show. When he reached his early teens he started to play upright bass and was influenced by Fusion jazz and Progressive Rock. Chuck started to play electric bass in a original band that played incredible music but made no money and he was starving. At that point of time he decided to put a commercial rock act together. He went out and made money, but soon after that the rock circuit died; However, found even more success in Top-40/Dance bands.
Chuck took on more responsibility and started to book the band. He also, runs all the production which includes sound and lights. He is also responsible for the very technical job of computer sequencing, recording and sampling.
Chuck now has a respected reputation in the Tampa Bay area from Agents, Club owners, fellow musicians and from everyone in the music entertainment business. 
Good at harmonies! Great stage presence! Very professional but lots of fun! Mature with a youthful look! Can sequence and good at sampling! Many years of professional experience! Know tons of Classic Rock, and much dance material from the 70's 80' and some current material! Fast at picking up material! Vast knowledge of production (sound & lighting)! Years of band leadership!
Visit Chuck's personal "My Space" at:
www.myspace.com/chuckbelloise